BUDS: Nickel Bottom Fundraiser
Help make our garden grow! Join us Sunday, May 19 from 1 p.m. to 3 p.m. for an old-fashioned picnic concepted by Anne Quatrano of Floataway Cafe, Bacchanalia, Star Provisions and Abattoir. This is no ordinary picnic lunch! In true gourmet style, Chef Anne Quatrano will provide each guest with an amazing basket lunch featuring appetizers, a succulent fried chicken dinner, seasonal Floataway Cafe sides and a dessert. Dine under a shaded canopy on the very site where, with your help, Nickel Bottom Garden will blossom into communal green space. As you dine with family and friends, enjoy unlimited libations and live music. At BUDS, you'll learn more about our plans for Nickel Bottom Garden and have the chance (if you choose) to feel like a kid again as you enjoy a heartwarming wildlife release followed by good, old-fashioned field day fun with activities like badminton, croquet and bocce ball. Each guest will leave with full tummies, warm hearts and a gift bag full of treats from area businesses and garden enthusiasts.
Tickets are $99 per person. All net proceeds benefit Nickel Bottom Garden. Your gift will enable us to build raised beds, fencing, an sheltered outdoor entertainment space and other garden amenities. For more information or to become a Nickel Bottom sponsor, contact Gerlinda Grimes at (404) 274-4743 or ggrimes@tuckermott.com.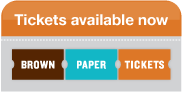 You may also send drop off or mail checks to:
TuckerMott Companies
1123 Zonolite Road, Suite 2
Atlanta, Georgia 30306
(404) 872-7538 x2
Make Checks out to: South Fork Conservancy; note in memo area: "BUDS: Nickel Bottom Garden"
About Nickel Bottom Garden:
Nickel Bottom Community Garden serves as an inspiring reminder of the power of civic pride and engagement. After languishing for nearly 50 years as an industrial brownfield site, a group of dedicated citizens succeeded in working with county and federal government officials to secure their investment in restoring the nickel bottom flood plain to its original lush, uncultivated state along the south fork of peachtree creek. It is now time to cultivate and nurture nickel bottom into a space that can long be cherished by its neighboring communities as a wellspring from which we can replenish our spirits, community and land. More information at nickelbottomgarden.com or facebook.com/NickelBottom.